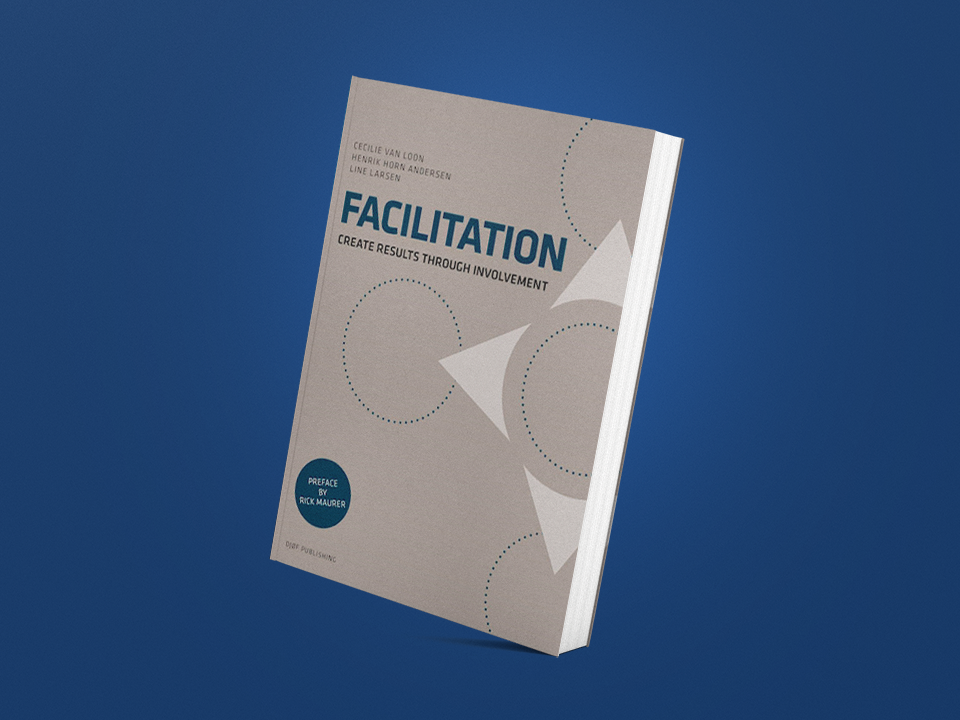 Facilitation
Create results through involvement.
Change needs leadership in order to achieve the desired effect. If you as project leader is responsible for driving the change processes and ensure that the changes actually take place, facilitation is one of the answers.
Buy here
Full description
In this book professional facilitators generously shares years of accumulated experience, methods, tools, minor and major tips and tricks to refine the trained as well as the untrained facilitators toolbox.
This book states how you create energy filled meetings, workshops and processes where the participants actually accept ownership of the solution, keeps up the steam and you attain the wanted results.
Here is the tool box covering planning, performance and implementation which makes a difference for managers, employees and organizations.
Facilitation is all about creating results through involvement of the human resources in the organization and creating purpose, energy and stronger relations between people.
Contents
Foreword and introduction
Part I Facilitation
Chapter 1. Facilitation is all about creating results and ownership through involvement
Chapter 2. Involvement and ownership
Part II Before – designing the process 
Chapter 3. Appropriate design of processes by using the design star
Chapter 4. Purpose – the core and guide of the star
Chapter 5. Participants – "the employees" in your process
Chapter 6. Environment – Create the best physical and mental setting for your process
Chapter 7. Form – methods and processes for implementing the "script"
Chapter 8. Roles – be sure to spend time matching expectations concerning roles
Part III – During – on the day
Chapter 9. From design star to program and "script"
Chapter 10. The facilitator
Chapter 11. The task
Chapter 12. The group
Part IV After
Chapter 13 After: Implementation and behavioral effect
Chapter 14. To give and receive feedback in the facilitator role
Part V Large scale – Facilitation
Chapter 15. Large scale – Facilitation – Facilitation of processes
Part VI Virtual facilitation
Chapter 16. Virtual facilitation – when participants are not able to meet physically
Conclusion, literature and appendix
Authors: Cecilie van Loon, Henrik Horn Andersen and Line Larsen
About the authors
Cecilie van Loon is a senior consultant with Implement Consulting Group. Since 2006 she has worked with employee and management development in public as well as private organizations.
Henrik Horn Andersen leads a group of 60 consultants in Implement Consulting Group, working with management development and leading change across Scandinavia.
Line Larsen is a senior consultant with Implement Consulting Group and holds several years of experience in developing and driving internal and external change processes in organizations on employee and management level.
Djøf Publishing: Version 01, 2017, 259 pages, Hardcover, ISBN 9788757422238