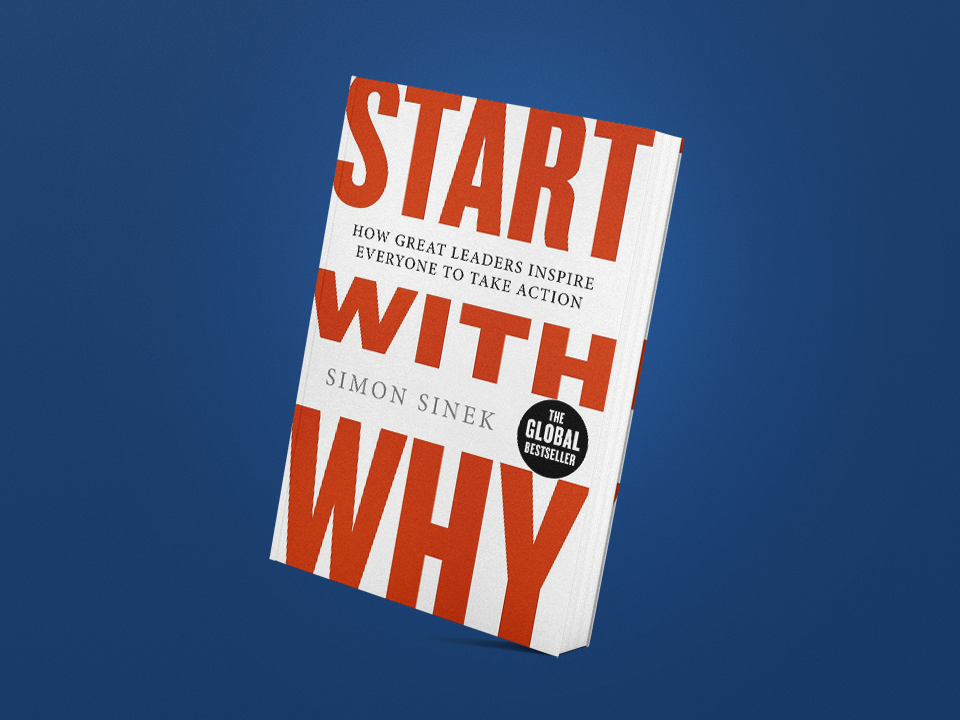 Start with Why
WHY are some managers and organizations more innovative and successful than others? How can they repeat the success over and over again? That's because it's not about WHAT you do, but WHY you do it. In its own simple way, the book shows us how true leaders create loyal companionship. As a project manager you are the tool, it matters WHY you do what you do.
Full description
Start with Why. How Great Leaders Inspire Everyone to Take Action. This also applies to project managers. In this bestseller Simon Sinek presents the idea that great leaders inspire others by putting the Why (the purpose) before the How (the process), or the What (the product). In our projects we know it as the purpose or the desired impact (WHY), the plan (HOW) and the deliverables (WHAT).
Start with Why created waves of discussion and change around our office.  We love this book.
In summary, we recommend Start with Why to everyone because Sinek's revolutionary philosophy on leadership can easily be used in any professional and personal situation that calls for inspiration and influence.
 As a project manager, the book gives inspiration to:
WHY does your project exist? (Not deliverables, they are just a means to the desired impact)
WHY should stakeholders and project participants care?
To motivate action, you can manipulate or inspire. Manipulation is short-sighted and costs, inspiration is free and persistent
Inspiring people require a real purpose, a WHY
A clearly expressed WHY makes your project distinct from the rest and tells WHY it is so important for the organization
Humans want to belong to communities and culture
Be authentic. Know your WHY and align decisions, actions and communication with the WHY
"It is not logic or facts but our hopes and dreams, our hearts and our guts, that drive us to try new things" Simon Sinek
Book: Start with Why
Author: Simon Sinek
Publisher: Penguin Publishing Group, Paperback 2011, Language: English, 256 pages, ISBN-13 9781591846444