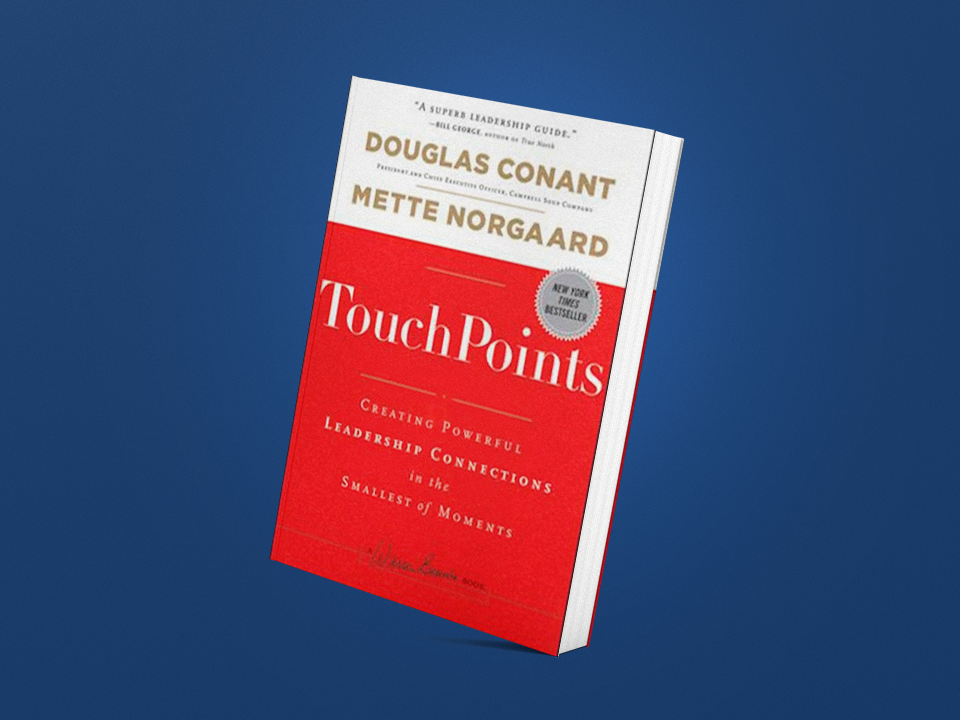 TouchPoints: Creating Powerful Leadership Connections in the Smallest of Moments
Take advantage of all the disturbances as a useful opportunity for leadership. Touchpoints are written by strategic management advisor Mette Nørgaard and the former CEO of the American Campbell Soup Company, Douglas Conant
Full description
The book provides guidance on how to be more present as a leader and use the many contact situations that arise between project leader and team members every day. Thus, even small moments can be exploited to create interaction situations, bring clarity to the agenda and maximize performance.
Describe your personal leadership model
Touchpoints are inspirational reading for experienced as well as new project managers who seek to streamline the role of leader and achieve better results in the daily work. The book here is a good description of how you develop your personal leadership model. Such a personal leadership model will benefit many project managers greatly.
Are you tired of the endless daily disturbances?
The book is written for managers, but project managers are hopefully also leaders in their project. As a project manager, you have to make decisions and activate people here and now. The world is running at a fast pace, responsibility is running in real time, and one rash action can reach the world in a moment. How can you, as a project manager, get something done in a world where you are lucky if you can raise four minutes of undisturbed working during the day?
Douglas R. Conant were asked: "Are you never tired of the endless disturbances?" His answer was "It's not disturbance. They're opportunities to touch someone and improve the situation and a touchpad to exercise leadership and gain influence". The book focuses on how and why leaders should stop treating urgent cases and disturbances as if they were annoying mosquitoes, and instead use these disturbances, touchpoints, as an opportunity and a touch point to exercise leadership and influence.
How can I help?
Within management literature, a great deal is written about the grandiose decisions that develop large companies. This book says something else: That it is the many thousands of moments that ultimately form both leaders and organizations. To master the thousand moments begins with a simple question: How can I help? TouchPoints received five stars from several reviewers who wrote: "The book is quickly read and simple (and good) in its structure and at the same time profound in its message and insight."
A book for project managers
It is a good book for all leaders – new and old, untrained as experienced. The book's ideas and well-chosen examples help to make the work more effective and achieve better results in a leader environment packed with disruptions. It gives the new leaders a handful of ideas and a new view of leadership and the experienced leaders a reminder of what it means to be a good and present leader.
Authors: Douglas Conant & Mette Nørgaard
Publisher: John Wiley & Sons Inc. Format: Hardback, 2011. Pages: 208. ISBN13: 9781118004357